Experience South Carolina
From the mountains to the ocean, sea the difference in all of South Carolina's habitats as you take a journey through the Aquarium and encounter thousands of native animals and plants!
Buy TIckets
After venturing past our bald eagle, Liberty, look low and you'll see fish in a stream. Look up to gaze at waterfalls spilling over a rocky gorge. Somewhere in the middle, you can find our river otters, Charlie and Beau, swimming, snacking or snoozing.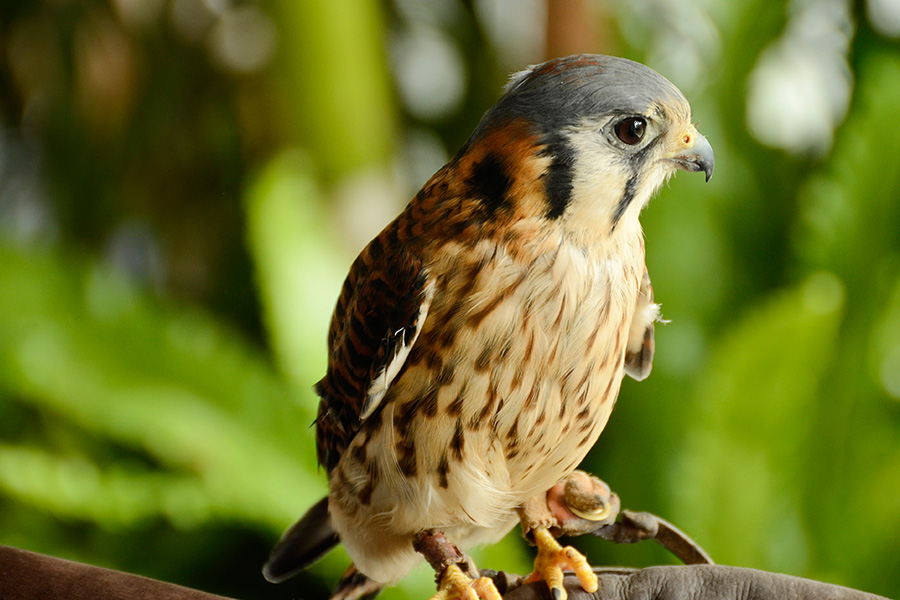 Step into the Piedmont region (piedmont is French for foothills) where you'll find yourself eye-to-eye with bass and discover crappies and suckers swimming in exhibits that showcase their natural habitats.
Visit The Trading Post to trade in your nature finds and earn points. Our education interpreters will answer questions about your finds, and you'll accumulate points to trade for other cool natural artifacts!
HOW TO TRADE
You'll experience what it's like to be in a swamp at twilight. See if you can spot cypress trees downed by Hurricane Hugo, American alligators, rattlesnakes or a gopher tortoise.
Learn nature-based concepts through play and guided discovery. Operate hands-on schematics focusing on water filtration for Aquarium animals, participate in collaborative activities with your peers and learn about the Aquarium workers who keep our water clean.
Step outside and into the Saltmarsh Aviary. Overlooking the Charleston Harbor, this exhibit houses roseate spoonbills, gulls and our 6,000-gallon tank, home to diamondback terrapins, burrfish and more.
Touch and feel several species of invertebrates, like hermit crabs, whelk, sea urchins, horseshoe crabs and Atlantic stingrays. Aquarium staff and volunteers answer questions while you explore.
You'll be amazed by the variety of fish living right off the coast of Charleston. See if you can spot the camouflaging southern flounder and be sure to wave to our goliath grouper, Mel!
Explore North America's deepest tank! It's impossible to miss our two-story, 385,000-gallon Great Ocean Tank. You'll practically rub noses with sharks and can wave a flipper hello to our 220-pound loggerhead sea turtle, Caretta.
Zucker Family Sea Turtle Recovery™
Both a hospital and a guest experience, Zucker Family Sea Turtle Recovery makes the real-life rehabilitation of sick and injured sea turtles visible to every guest. Experience each patient's remarkable journey from rescue to rehabilitation and release.
Located just inside the entrance, gaze into the 15,000-gallon Carolina Seas tank that houses our collection of colorful fish found around reef habitats off the coast.
Stop by The Shallows to observe and pet our cownose stingrays! Or give the rays a fishy treat between 10:15 a.m. and 4 p.m. each day, while supplies last. To try it yourself, purchase a stingray feeding voucher for $5 at the admission gate or information desk during your next visit.
Visit our "backyard" and take home ideas for your own yard. Featuring native plants and animal shelters, this educational garden presents ideas that you can replicate in your backyard to attract native birds, butterflies and beneficial insects.
Holiday magic returns to the Lowcountry at Aquarium Aglow! On select nights this November–December, join us at dusk for a dazzling light spectacular. From the icy starlight of the mountains to the neon lights of the coast, let wildlife lead the way to celebration this holiday season! Make memories to last a lifetime as you wave to Scuba Claus in the Great Ocean Tank, indulge in festive refreshments (including adult beverages) and capture frame-worthy moments at multiple photo ops!
BUY TICKETS
Ready to explore all our exhibits? Visit us today.
Connect to our mission and deepen your impact today.