Connect with native wildlife at South Carolina Aquarium! With over 5,000 animals from the mountains to the sea of our beautiful state, you can enjoy all our vast ecosystems and learn about so many different species when you visit.
American Kestrel | Phoenix
Reason #2009
Phoenix landed on a live electrical wire as a fledgling, losing a talon and a toe. She couldn't be released back into the wild, so in 2009 she came to the Aquarium.
Atlantic Spadefish
Reason #46
Spadefish have 4-6 vertical black bands on their bodies that fade with age.
Atlantic Tripletail
Reason #84
Tripletail live at leisure, or so it seems. They're often observed drifting in 84° waters, resembling clumps of leaves floating by.
Bald Eagle | Liberty
Reason #7
Surprising to many, Liberty only weighs 7 pounds.
Barn Owl | Pippen
Reason #33
Pippen was named after Scottie Pippen, #33 for the Chicago Bulls.
Barracuda
Reason #27
Barracuda can reach speeds of up to 27 mph attempting to catch prey with their razor-sharp teeth.
Caribbean Spiny Lobster
Reason #22
Spiny lobsters don't have claws – they have 2 antennae for protection and 2 smaller antennules that sense changes in the water.
Chain Dogfish
Reason #47
Chain dogfish like the cold and are cozy in 47°F water temperatures!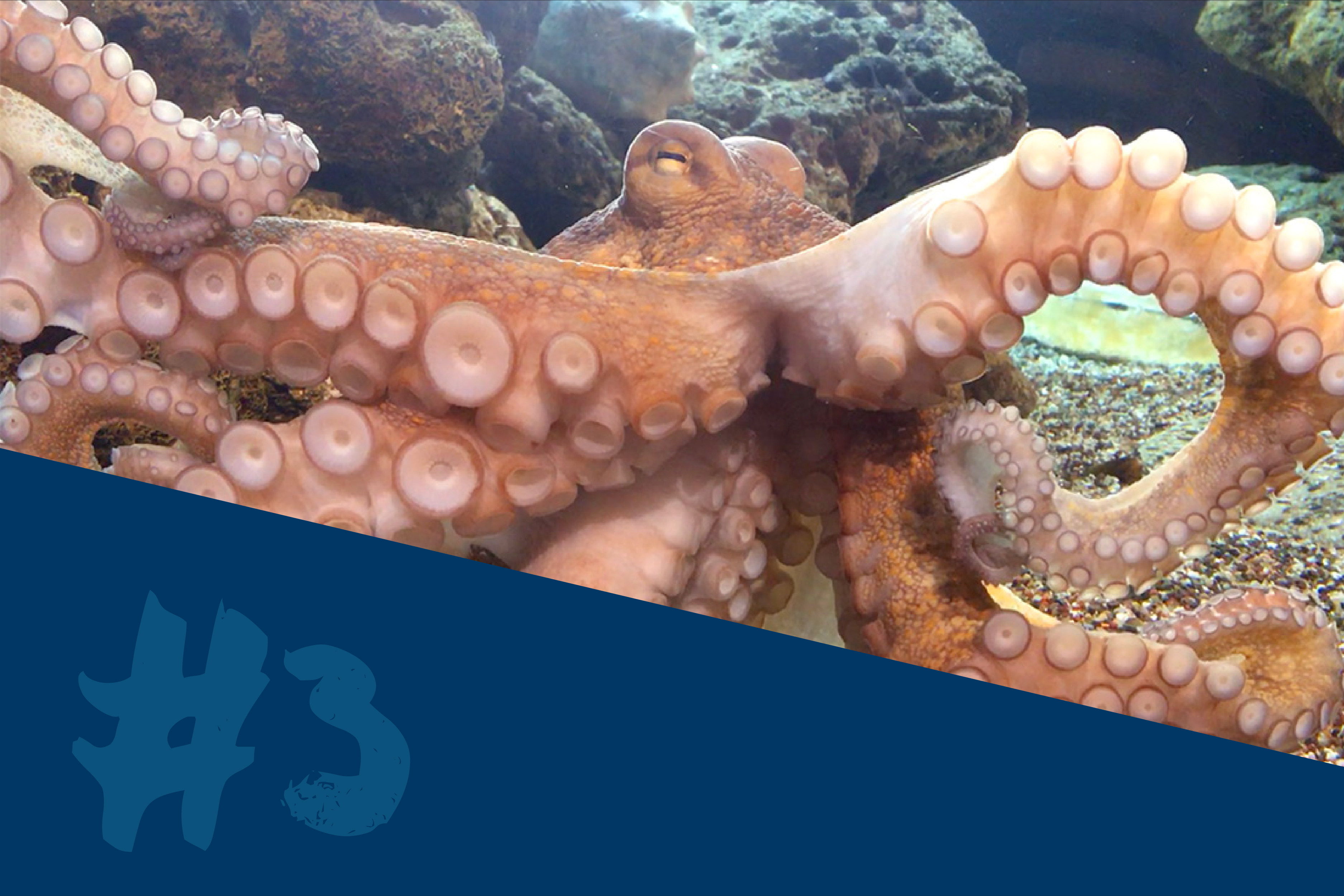 Common Octopus
Reason #3
Octopus not only have eight arms, but they have 3 hearts. There's a lot to love!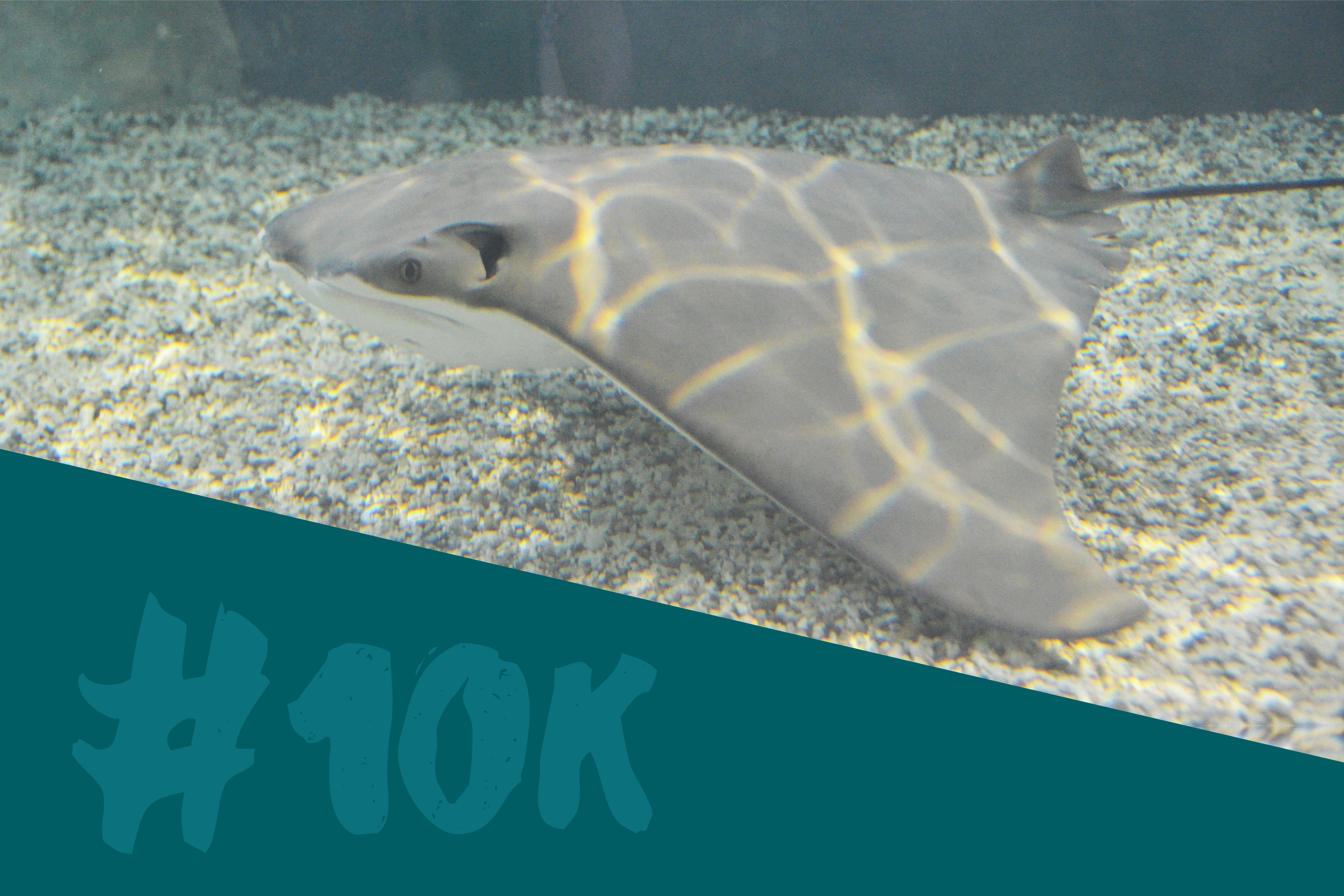 Cownose Ray
Reason #10,000
Cownose rays often travel in large schools. In some areas, up to 10,000 rays can be seen migrating together!
Diamondback Terrapin
Reason #78
Back in 2009, 78 terrapins crossed the runway at John F. Kennedy Airport in search of nesting grounds, causing nearly two-hour flight delays!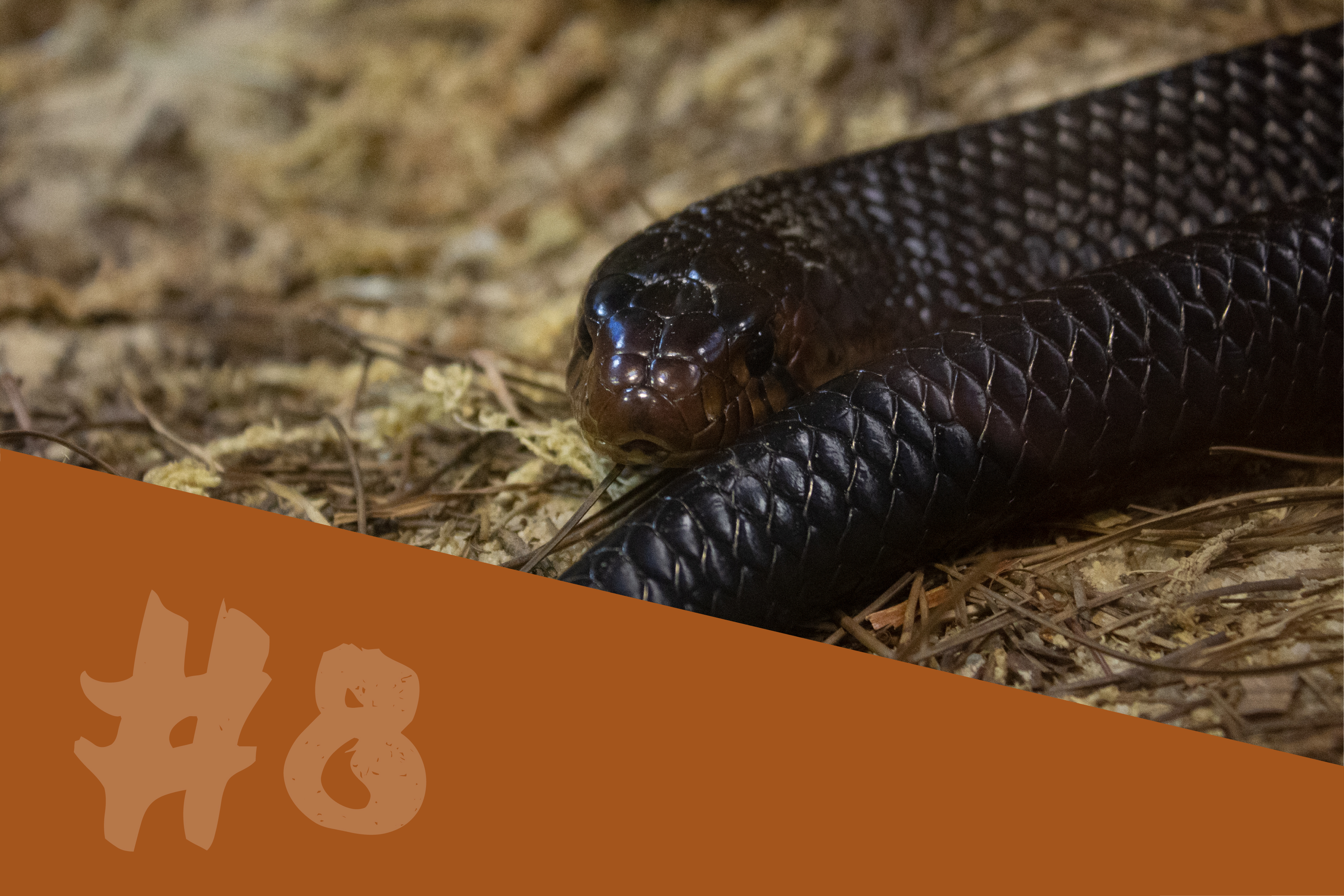 Eastern Indigo Snake
Reason #8
Eastern indigo snakes are the longest snake native to the U.S., reaching lengths of over 8 feet.
Goliath Grouper | Mel
Reason #800
Goliath grouper can weigh up to 800 lbs. That's almost as much as a smart car!
Gopher Tortoise
Reason #360
Gopher tortoises are known for their digging abilities. The burrows they create help shelter at least 360 other species.
Green Sea Turtle
Reason #80
Green sea turtles are world travelers – they nest on the beaches of over 80 countries!
Green Tree Frog
Reason #2.5
Green tree frogs use their color as a camouflage against predators. They only grow to about 2.5 inches in length!
Grey Triggerfish
Reason #42
The grey triggerfish is just one of 42 species in the triggerfish family.
Kemp's Ridley Sea Turtle
Reason #40,000
Kemp's ridleys are known to nest in mass events, called arribadas. At one point, 40,000 Kemp's ridleys were caught on film!
Lionfish
Reason #30
Lionfish love to eat. Their stomachs can expand 30 times its normal size.
Northern Pintail
Reason #14,914
Don't be fooled by their tiny body – northern pintails have 14,914 feathers, give or take a few!
Nurse Shark
Reason #40
In the wild, nurse sharks like to pile on top of each other to rest, sometimes in groups of 40 or more.
Porcupinefish
Reason #2
Porcupinefish teeth are fused together, appearing as 2 plates on the top and bottom of their mouth.
Sea Star
Reason #1
Look closely – sea stars have 1 orange dot that pumps water into their bodies.
Sergeant Major
Reason #56
Sergeant majors have 5 distinct stripes plus an occasional 6th stripe on their tail. Because of these stripes, they are named for the sergeant major military rank.
Slipper Lobster
Reason #500
Slipper lobsters are typically bottom dwellers, found at depths of up to 500 meters (1,600 feet).
Yellow Rat Snake
Reason #60
Yellow rat snakes are quite arboreal – some have been known to climb trees 60 feet high!
Visit your favorite animal today!